Upcoming Speaking Engagements: Autumn 2023
Published on 2023-08-24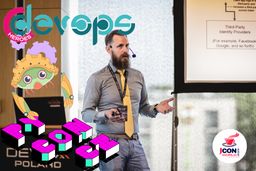 I've had a relatively busy year with workshops and speaking engagements this far and it continues in the autumn.
I'm currently booked for the following events in autumn 2023:
One in-person conference a month is lagom for me. More than that and I feel like I'm spending too much time away from the family.
You may notice that there are two different TDD workshops there and that's because I updated the title and brief of the TDD workshop between when I submitted to RustLab and PyConCZ. It's the same workshop and you'll learn exactly the same skills.
Will I see you there?